"You are not to look the master in the eye."

This article contains spoilers! Please, refrain yourself from reading its content if you haven't read Theatre of Shadows.
"Thrilled that a whole new generation is appreciating Gordon Edgley's
oeuvres. The horror award in his name is brewing nicely and I'm very proud and excited to be on the steering committee."
— Steepe on Edgley's works.
Seamus T Steepe
Character Information
Given Name
Seamus T Steepe
Species
Human
Gender
Male
Birth
May 22nd, 1950
Age
64
Magic
None
Faction
Arc Light Book
Titles
Editor
Location
Dublin
Relations
Gordon Edgley (author)
Seamus T Steepe was the editor of Gordon Edgley's books, published by Arc Light Book.
Biography
History
He was born on May 22nd 1950 in Dublin, Ireland and graduated from UCD college in 1968. Ten years later, he joined Arc Light Book in 1978. He then became editor of crime novels, including the works of Gordon Edgley. On September 7, 1982, he won Crime Editor of the Year.
The Death of Gordon Edgley
He phones the Edgley's giving his condolences after his death.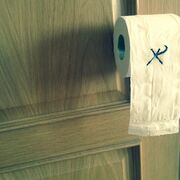 A few months after the re-emergence of
Silas Nadir
, Steepe came into public eye again, due to the popularity of Gordon's books. Strange
Symbols
began to appear in his life, which he puzzled over with friends of his on Social Media. He found information but declined to share it until he got more friends. He later crawled into the sewers and made his way through a maze. He then found a rune translation tablet in the centre, took a picture and sent it to sanctuary operatives. He managed to escape the maze and return home safely.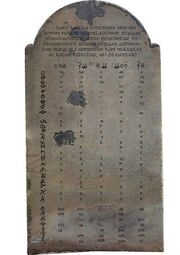 [1]
Appearances
References
External Links