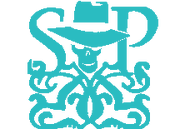 Skulpedia, the Skulduggery Pleasant Wiki, is a wiki that focuses on all things to do with Derek Landy's Skulduggery Pleasant series, including characters, books and objects. More recently the wiki has also encompassed Landy's second series, Demon Road.
History
2010
The Skulduggery Wiki was created on the 26th of May by Kindbirdy. Soon after Dregran was promoted to Rollback on July 19th because of his eagerness to contribute to the wiki.
Early on, the wiki was merged with an older wiki at skulduggerypleasant.wikia.com. Manga Maniac was promoted to administrator and bureaucrat because of this.
The wiki formed an alliance with the Skulduggery Forums, with the sites referencing each other and the Wiki encouraging use of of the Forums for casual coversation.
2011
On the 22nd of February, the wiki underwent some changes to its CSS and JSS, which meant that "History" could be accessed through the regular editing menu next to the "Move" (known as "Teleport") option rather than "My Tools..." and a user could access their own "Contributions" through rolling over their username in the top-right part of the page, among other things.
A new Fanon namespace was added to the wiki on August 5th. This new namespace works in alliance with the Role-Play section on the Skulduggery Forums.
Blogman12 was promoted to rollback on the 5th of September for his commitment to the wiki and constant contributions.
2012
For their contributions to the wiki rollbacks Blogman12 and Dregran were promoted to administrators on the 11th of May, following a decline in activity from the two current administrators.
On the 31st of December, Skulpedia was quoted by Derek Landy in one of his blog posts. Although he misspelled the name, it was still disconcerting considering how often the other Fan Sites are referenced.
2013
Three year serving administrator and bureaucrat Manga Maniac resigned from his position on March 8th, leaving the wiki without an active bureaucrat.
2014
As the only active administrator, Dregran adopted the wiki on the May 17th, gaining bureaucrat rights. Marino312 was promoted one day later on the 18th for his dedication to the wiki. Similarly, Romulus Kreft (adept) was promoted to rollback on July 24th for his contributions and eagerness.
Noting a decline for his time on the wiki, Dregran promoted administrator Marino312 to bureaucrat and unofficially deemed him "site leader".
2015
Despite the Skulduggery Pleasant having ended, the wiki continued to have activity. Pages were made for Landy's new series, Demon Road and activity picked up for a short while.
2016
Activity declined significantly following the end of the Skulduggery Pleasant and Demon Road series. Skulduggery Forums also had server issues which lead to changing host.
2017
The announcement and subsequent release of Skulduggery Pleasant: Resurrection led to an increase in activity again. 2017 was also the 10th Anniversary of the Skulduggery Pleasant series, celebrated by a poster on the homepage.
Staff
Bureaucrats
Administrators
Rollbacks