Welcome to Skulpedia!

Welcome to the Skulduggery Pleasant Wiki, Romulus Krefth (adept), the definitive source for Skulduggery Pleasant information!

Please read our introduction, where you'll find out what this site is and what we're trying to accomplish.

Need help? Visit Wikia's help section where you can find how to add images and get assistance with editing.

Sign your edits! We only sign our edits when posting on Talk pages; to do this, just put the following code after your post: -- ~~~~. Then, when you press the "Save Page" button, the code will be replaced with your username and the time and date you posted! For more information on how to customize your signature visit Wikia's help page.

Interested in chatting with fellow users? Then check out our Chat!
Dimensional Shunters
Just to answer your question about the second shunter. He was called Creyfon Signate and built Roarhaven City in another dimension. (I also answered this on the page where you originally asked the question) Marino312 (talk) 18:31, July 1, 2014 (UTC)
Are you referring to
Pages
This should have been a "Favourite Pages" List but in fact none of those aritcles would count if I made an actual list. (I presume you meant this list since you mentioned "profile")
You mmight also mean, however, User:Marino312/Update List which is a means to keep track of new pages that I haven't added to the Character templates. Marino312 (talk) 16:48, July 16, 2014 (UTC)
yeah I meant that thanks Romulus Krefth (adept) (talk) 18:18, July 16, 2014 (UTC)
Re:
Hi, thanks for welcoming me! Bloody18 15:29, July 17, 2014 (UTC)
Wookiepedia
95% of its content became apocryphal (never happened) in the Star Wars universe when it was announced that all the books, comics, video games, etc. wouldn't allign with the new films (to allow the writers to write a story without continuity errors). Thankfully, our website will never have to worry about that. The only problem we will face is whether or not to create a new wiki for Derek Landy's next book series or to rename this the Derek Landy Wiki. Marino312 (talk) 17:03, July 17, 2014 (UTC)
Who is the petrichor?
- Petrichor is a mage mentioned in chapter 13 of LSODM. (She's very loosely (name only) based on a fan-created character.) - Kribu (talk) 09:32, August 6, 2014 (UTC)
Amelia Petrichor, yes. It's not said in LSODM though, IIRC, so nothing but the last name can be taken as canon. (I think he got it from some Bebo interactions, not the forums RP character description, but it's definitely Moonie's character cameo - Derek confirmed it to her on Twitter last year, although I don't think that tweet's still easily findable.) - Kribu (talk) 16:47, August 6, 2014 (UTC)
Sanctuary History
before the sanctuaries there were communities. Each of them was ruled by twelve village elders.Each of these twelve would oversee a different aspect of village life, but, when the time came to make important decisions, all twelve votes were counted equally. When the sanctuaries were estabelished twelve were cut down to three.
I was wondering should I add this piece of information to The Sanctuary or The Council of Elders or both.
Add them to both, along with Grand Mage. For Grand Mage, create a new section under history.
What is Magebound?
I researched it: 1. The name of a book. 2. When a Mage bounds (or creates) an object out of pure magic, commonly a weapon. It's not defined in our encyclopedia so I presumed it isn't in the series. Did you see it mentioned in the books?
Marino312 (talk) 15:22, August 8, 2014 (UTC)
Badges
Do you mean Achievments? You would have to ask ThatDevilGuy also, but if we could make them Skulduggery-themed (like the notices at the top of article pages) it could be a good idea to generate interest in the wiki. Marino312 (talk) 15:28, August 9, 2014 (UTC)
Okay, achievements have been reinstated. I've started adding your ideas for names(rookie mage, detective, etc). Are there any other achievements you would like to add?
Marino312 (talk) 17:08, August 11, 2014 (UTC)
Infected Images
On the American Cover of Playing With Fire. I also got a picture of the Battle of Aranmore Farm from the third book. Hopefully, they will release more books in America and we can get more art for our wiki! Marino312 (talk) 21:07, August 11, 2014 (UTC)
Backcover book 8
This really random but I have a picture of madame mist on my backcover instead of Darquesse can someone tell me why.
Reply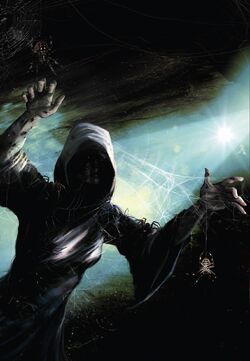 was used on the Hardbacks and Trade Paperbacks.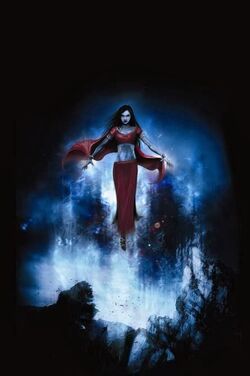 was used on the newer paperbacks.
is the Madame Mist Front Cover
] is the Darquesse Front Cover.

Marino312 (talk) 19:08, August 16, 2014 (UTC)
Website
Anybody else having problems accessing the website Romulus Krefth (adept) (talk) 10:37, August 25, 2014 (UTC)
Sanctuary Agents
If someone fought in The War between Sanctuaries and they are American for example Ashione does that mean she is a sanctuary agent in America Romulus Krefth (adept) (talk) 20:07, August 26, 2014 (UTC)
Merges
Should we change Valkyrie Cain's reflection to Stephanie because the readers and the books now call her Stephanie.
Yes but refer to it as Stephanie (Valkyrie Cain's reflection) to maintain the Stephanie Edgley redirect to Valkyrie's article.
Should we merge the Erskine Ravel page with The Man with Golden Eyes page?
Yes but leave a redirect from The Man with Golden Eyes
Should we merge the Skulduggery Pleasant page with the Lord Vile page
Yes, as above.
Should we change the page name of The War between Sanctuaries to The War of the Sanctuaries since its called that in the books
Yes but as so many pages now have the former title linked to them, we will need to leave a redirect so that the many The War between Sanctuaries links don't become redlinks.
Should we add canons to the wiki like Thrashgrace and Valduggery
Although Derek Landy is aware of their existence, we can't really until they are alluded to in the books or accepted by Landy.
Marino312 (talk) 20:13, September 8, 2014 (UTC)
I don't see why we can't have a page about it, but imho we shouldn't have any articles about characters and things exclusive to that series, unless they are direct tie-ins to the SP universe or something. Characters based upon SP characters can just be mentioned in Trivia. --ThatDevilGuy (Talk) 07:38, September 26, 2014 (UTC)
re Appearances
I was hoping there might be a version of the cover without the text, but I will add it and change it in the future if one exists.
And yes, the tenses should be in the past.
Marino312 (talk) 18:48, September 28, 2014 (UTC)
Theatre of Shadows
I've added the User:The-winter-shadowandy-theatre-of-shadows Following in the footsteps of Skulduggery Pleasant…], we can start creating content for characters and locations in Theatre of Shadows. Marino312 (talk) 16:09, October 4, 2014 (UTC)
What's Wrong With The Page Of The Man With Golden Eyes?
It just says Redirect Spoiler:Doc and nothing else.
Blake Knight
Thanks dude. I really appreciate that. The-winter-shadow (talk) 18:23, November 10, 2014
Hi! I think you are awesome, because you have made so many edits! What is your favorite adept discipline? Also, I am doing this to get the "sparrow flies south for winter" badge.
Dr. Antrax (talk) 05:09, November 16, 2014 (UTC)
Hi! Thank you for welcoming me! My favorite discipline is Symbol magic (not sure if it is a discipline). Who is your favorite character?
Bye!
Dr. Antrax (talk) 01:44, November 19, 2014 (UTC)
Skulduggery Pleasant Comic
Where did you obtain more of the pages of this comic? And are there more pages or is that it? Marino312 Bureaucrat and Administrator 22:02, January 13, 2015 (UTC)
Darquesse
It is hard to decide. Would we include all of her biography or just from the separation? I think thought that we probably should have a separate article (including the sensitives' predictions) in order to differentiate between Valkyrie and her. Marino312 Bureaucrat and Administrator 18:16, March 9, 2015 (UTC)
Great work on this wiki (much better than me). You spelt properly incorrectly though. Well done for so many edits btw. Vengous needs revenge (talk) 07:40, March 10, 2015 (UTC)
Community content is available under
CC-BY-SA
unless otherwise noted.